I am Albert Ashok, a Painter, an Author and a Graphic Designer,
I teach painting at my studio cum residence, some time I go also to the houses of students . My students are all senior-- art college students. and people who wants to be an artist, and those who wants to have little time with drawing and painting. all are welcome in the name of art and culture. I believe 'WE CAN MAKE THIS WORLD A BETTER PLACE !'I exhibit my paintings at galleries of different states in INDIA.You can visit my blogs
http://newsfreedomofexpression.blogspot.com/
I LOVE TO HAVE PEOPLE AS FRIEND AND WORK FOR 'FREEDOM OF EXPRESSION ' ,
IMAGINE YOU WILL BE WITH ME ONEDAY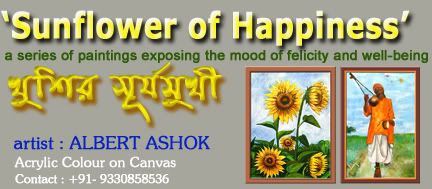 http://www.myartprofile.com/code_a2z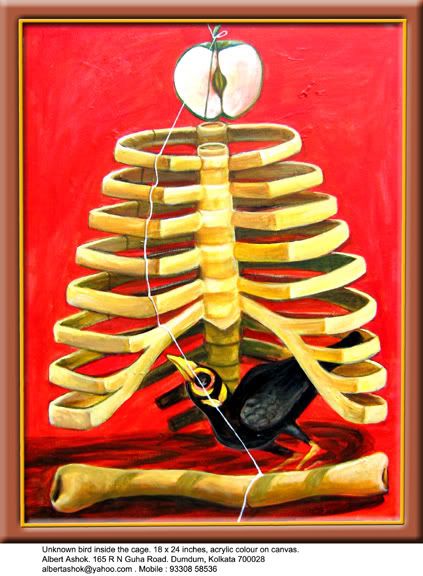 I am involved with a
writers
and
'writers and artists'
organization, you can visit them click the blue link
1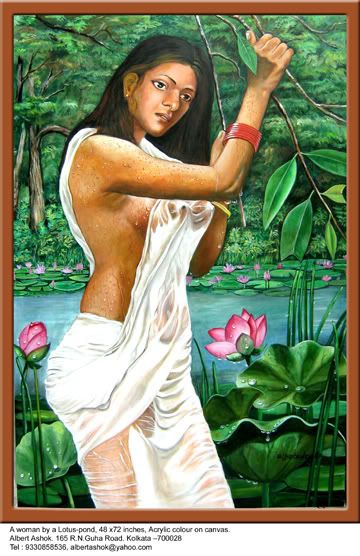 The paintings are for sale

2 color horse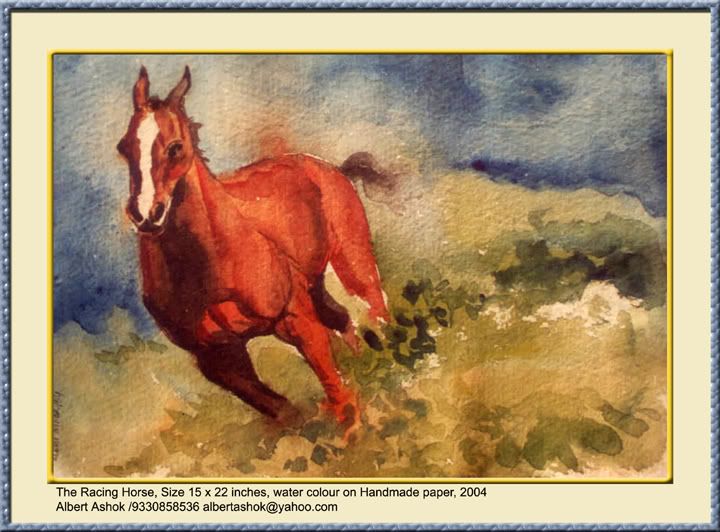 3 Nature
4 love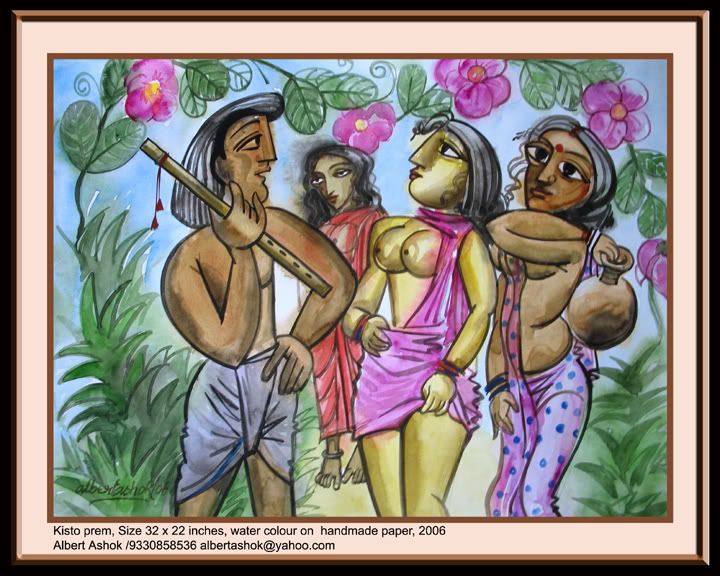 5 Harvest Season
6 Idle Noon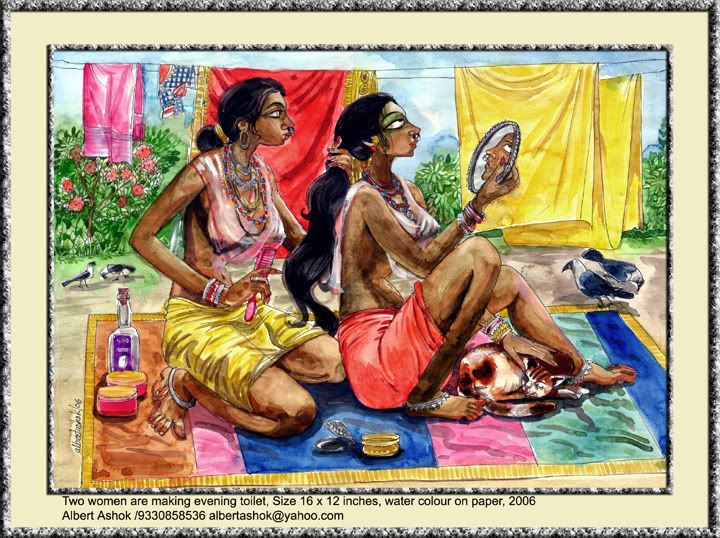 7 Santal Women to the village Market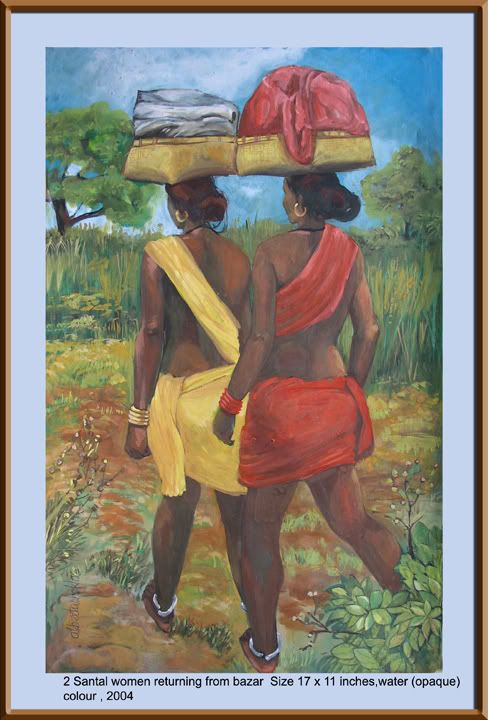 8 Kisto Prem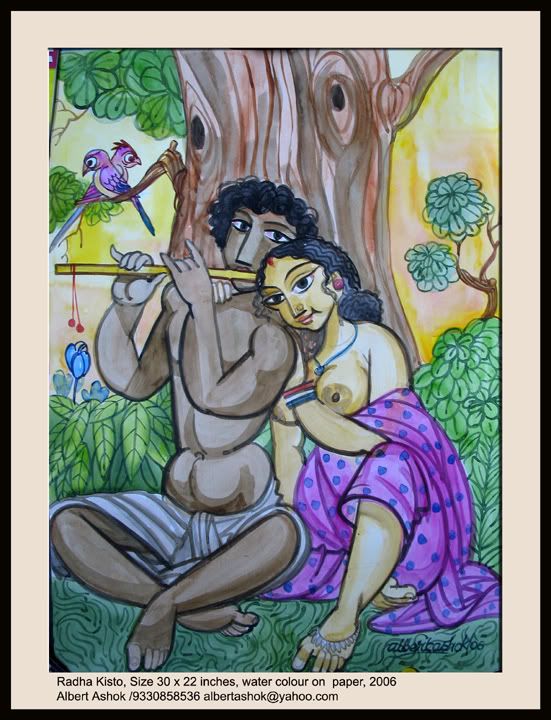 9 Haunted House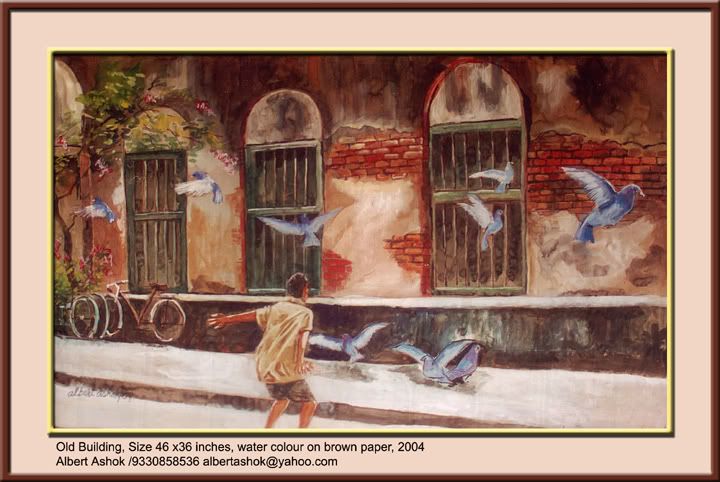 9 Seabeach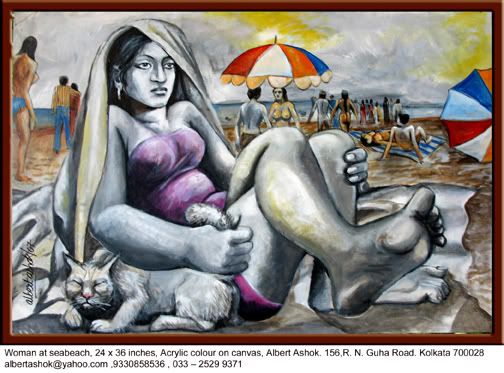 10 The Eye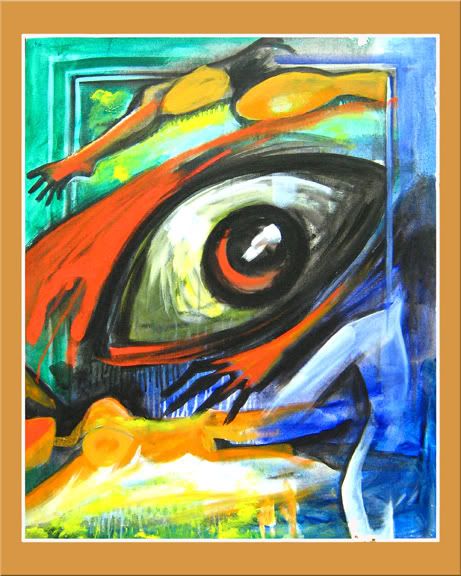 11 The Fleeting Time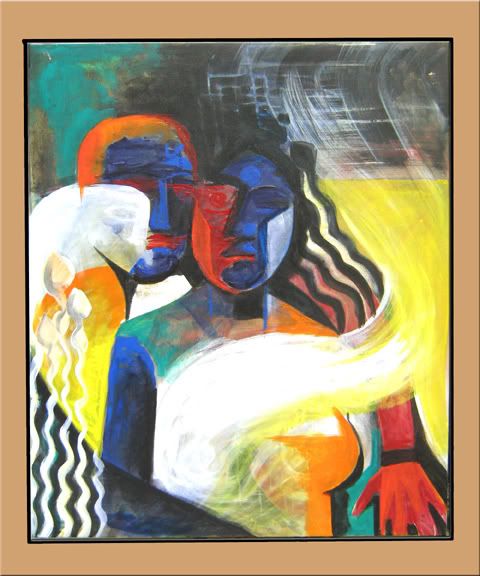 12 Bull in the Twilight Zone
13 The Killer
14
15
16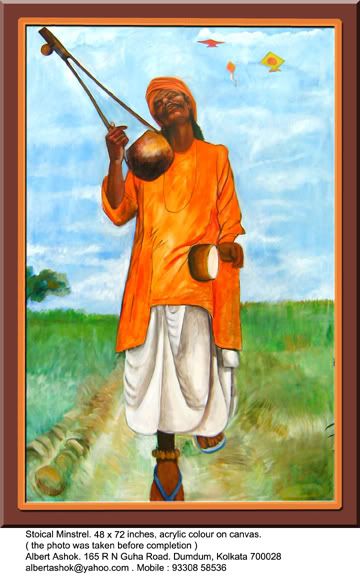 17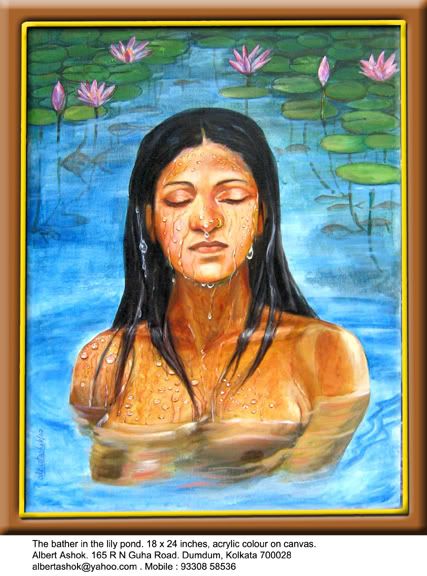 18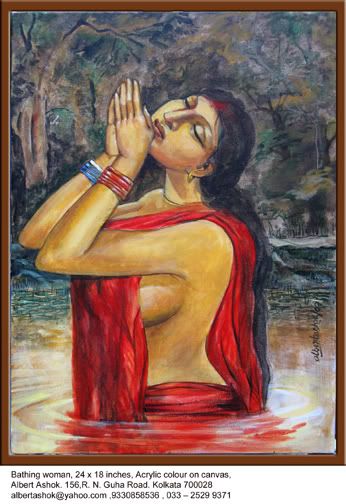 19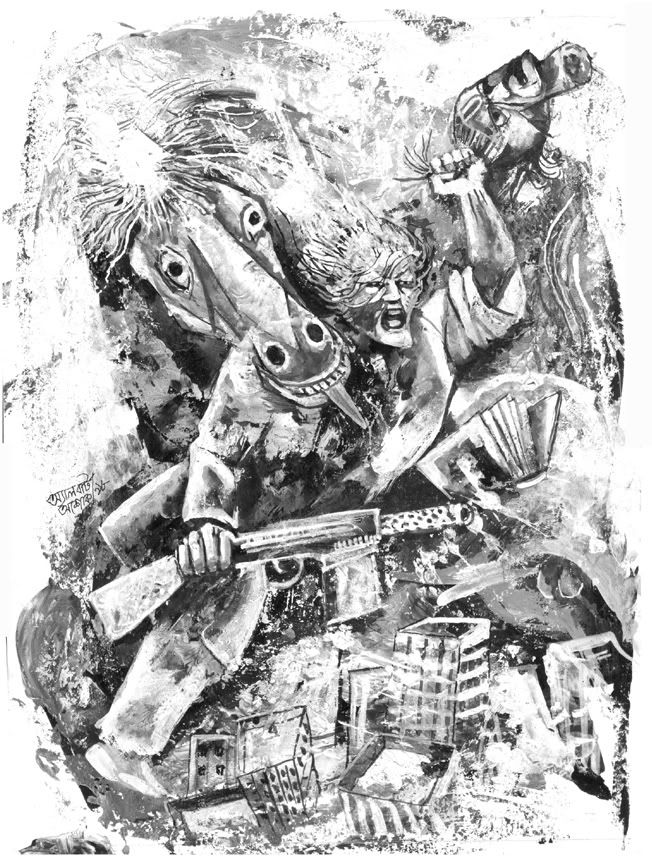 20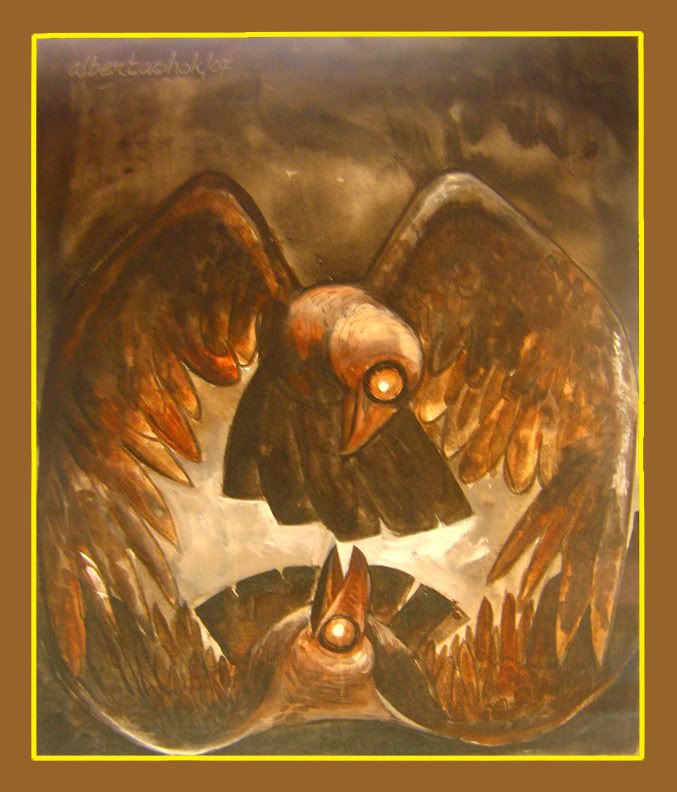 21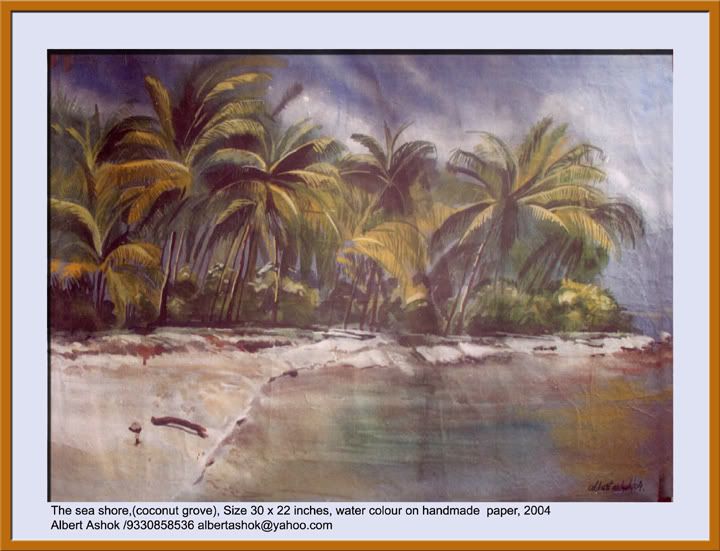 22
23
24
25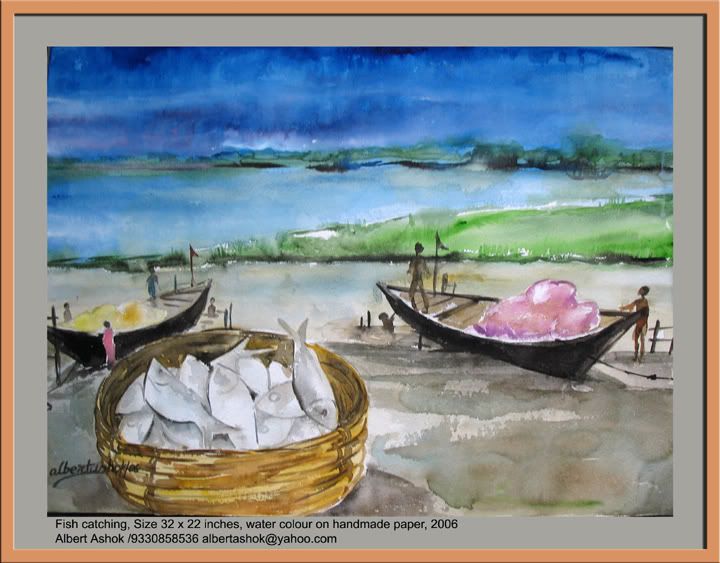 My Life
My name is Albert Ashok. I am an Indian, Bengali is my mother tongue, I live in Kolkata, West Bengal. I call myself— 'I am an artist', yes! People also call me by the word 'artist'! I feel proud and honoured!
From my early boyhood I cherished a dream to become a professional artist. Since then I fell prey for misfortune, my struggle for existence started against all sorts of odds and adverse current/ force. My parent did not like my inclination toward arts, because we were poor , illiterate and ignorant people, and then we used to live in Tripura , a backward state in Northeastern India, among illiterate class and tribal people, a hilly region and full of forest. I am talking about the year 1965 and onward.
So, far I can remember, my father had no enough income or money to feed us. Anyway I got in touch with Art and literature and started to spin a dream of becoming a famous arttist. Dream brings a great happiness in human mind! And Everyone loves dreaming. I wanted to shed labour and earn money to fill my stomach and buy things I like .I did not want to be a burden of my father. I ran away from my hometown in Tripura in search of food and shelter, I had no specific plan to arrive in Kolkata, but felt reaching in Kolkata could be good to me and settle.
In 1978, I left my parent, house, friends with tearfull eyes, without telling anybody. I am a simple, poor farmer's son! No education! No provisions! Nothing! I reached In kolkata somehow! A quite unknown place! I had suffered so much inexplicable afflictions, hardship. I started my career as a domestic help boy, doing house errands and menial jobs. But I remained attached with my dream. As, only dream could have brought me happiness in dire stress and distress.
Today, I have come a long way to look back! From 1980 to 2007 is 27 years; It is a retrospection of my life! A time to check in how much life had offered me and how much I could have collected, and how much I offered this society and how much I received in exchange from its bowl.
The food, water, shelter and social security these were the elements which drove me from my cozy home, made me separated from my beloved parents, and brought me here, still, I am looking for them! When I am in distress, go on starvation feel insecure and helpless I remember my country men, the most of it are hapless have no security to feed themselves two square meal a day, far from literacy and clothing. It is India! I know south Asian countries and African countries are no better state than ours. But where is the problem? Do we have less resource than western countries? I don't think so!